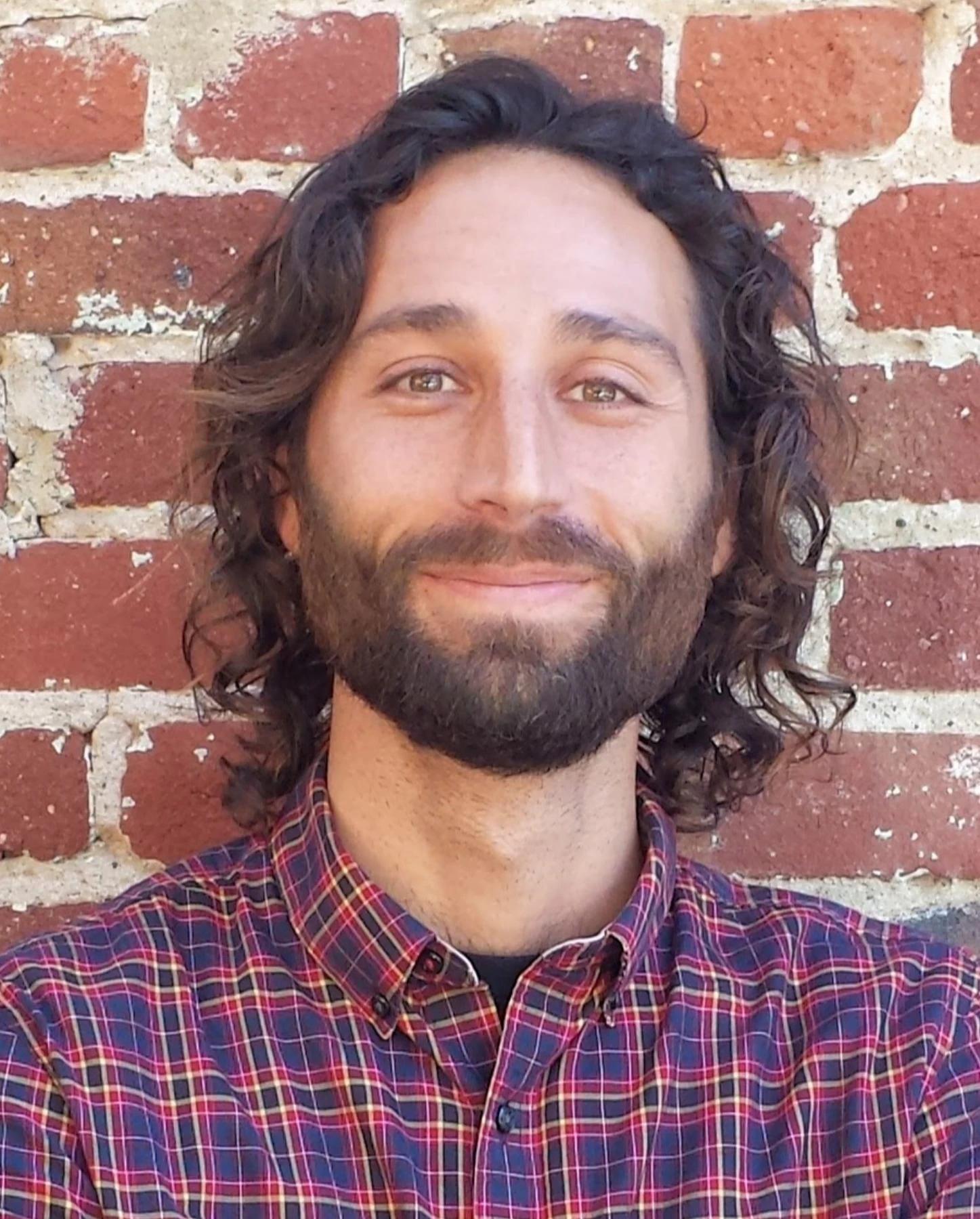 Availabilty
Online Sessions Anywhere in CA
Accepting New Clients
Brad Dolin, MA, AMFT, APCC
Registered Associate Marriage and Family Therapist 128342,Registered Associate Professional Clinical Counselor 10426
Level 1

TEAM-CBT certification has five levels based on training and mastery in TEAM CBT therapy skills— From Level 1 TEAM CBT therapist, through Level 5 TEAM-CBT Master Therapist & Trainer.

Outcome measures verified

Feeling Good Institute Certified & Affiliated therapists use symptom assessment before and after every session to understand your improvement, identify stuck points, get feedback and make modifications that accelerate your recovery.
Services
Individual Therapy (Age 18+)
Couples therapy
Family Therapy
Telemental Health
Adolescent Therapy (Age 13-17)
I Work With
Adults (Age 18+)
Couples
Families
Adolescents (Age 13-17)
Specialities
Anger Management
Anxiety/Fears/Phobias/Worries
Career Change or Work Concerns
Dating Concerns
Depression
Family/Relationship
Grief and Loss
Habits and Addictions
Illness
Life Transitions
Mood swings
Obsessive-Compulsive (OCD)
Panic Attacks
Peer Conflict
Procrastination or Motivational Problems
Relationship Concerns
School Performance
Self Esteem
Stress
About My Practice
Modern life can feel like a paradox. Surrounded by technology meant to bring connection, ease, and order to our lives, you may instead feel isolated, anxious, and overwhelmed. Bombarded by reminders about the value of purpose, meaning, and contentment, you may find yourself feeling disoriented, distracted, and insufficient.
You are far from alone. There is a path toward feeling whole. And I encourage you to nourish the seed of hope that brought you to search for a therapist.
A good fit will feel like someone you can trust, who gets you, and who you believe can help you to feel better. To help you make an informed choice, I'll share a bit about how I work, and if you want to learn more, I offer a free 15-minute consultation.
How does this therapy work?
I use an evidence-based therapy called TEAM-CBT that works in a deep, purpose-driven, and practical way. You decide what goals you want to work on, and I support you in your journey with warmth, acceptance, and powerful therapeutic tools.
You will learn to listen in to what you are telling yourself, root out thoughts that are harmful, false, and limiting, and cultivate wiser, more accurate, and more liberating beliefs. My goal is to teach you to become your own therapist.
You will be supported in taking healthful risks and making real-life changes. You will learn skills for doing therapeutic work outside of session time to support deep and lasting change.
How does this therapy feel?
My style is warm and direct. I love using humor. My twenty years of experience in science and technology have helped me to appreciate the value of skepticism, rationality, and data. You will be encouraged to ask questions, be curious, and express your doubts and concerns openly.
When helpful, your therapy may integrate mindfulness and meditation practices which allow you to release anxiety and gain clarity around your thoughts, feelings, and sensory experiences. Continued practice with these tools can help you to move through life with more equanimity and freedom.
Get in touch.
If this approach resonates and you'd like help getting unstuck with emotional challenges, career decisions, relationships, or mindfulness and spiritual growth, feel free to reach out for a free 15-minute consultation.
Education:
• Master of Arts in Counseling, Palo Alto University
• Bachelor of Science in Symbolic Systems, Stanford University
Supervisor:
• Lower Fee, Under the supervision of Maor Katz, MD

Intro Video
Financial:
Average fee per session: $95
Free 15 Min Consultation