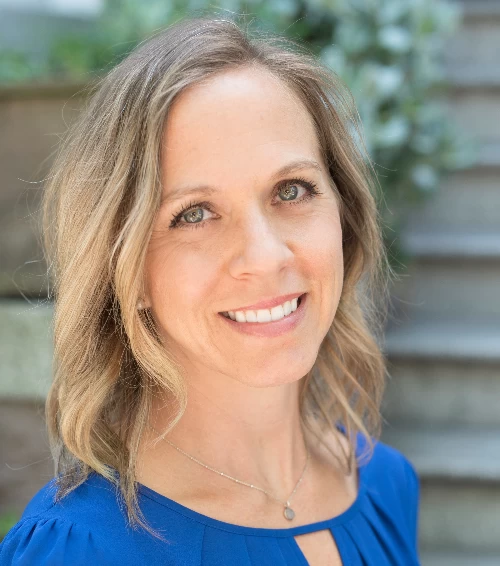 Availabilty
Online Sessions Anywhere in CA, ID, OH
Full, Not Accepting New Clients
Elizabeth (Liz) Paolozzi, LMFT
86227
Level 3

TEAM-CBT certification has five levels based on training and mastery in TEAM CBT therapy skills— From Level 1 TEAM CBT therapist, through Level 5 TEAM-CBT Master Therapist & Trainer.

Outcome measures verified

Feeling Good Institute Certified & Affiliated therapists use symptom assessment before and after every session to understand your improvement, identify stuck points, get feedback and make modifications that accelerate your recovery.
Services
Individual Therapy (Age 18+)
Telemental Health
I Work With
Adults (Age 18+)
Adolescents (Age 13-17)
Specialities
Anxiety/Fears/Phobias/Worries
Career Change or Work Concerns
Depression
Eating Concerns or Eating Disorders
Life Transitions
Self Esteem
Stress
Weight Concerns
About My Practice
It can be hard to find a warm, empathic therapist who has the skills and experience to help you create the change you want to see in your life. But if you or a loved one are struggling, I want you to know that there is hope, and that change is possible. I'm passionate about helping older teens and adults who are struggling with disordered eating, body image issues, anxiety, depression, unwanted habits, and more. My top priority is providing an environment in which you feel safe, heard, and understood. My belief is that it is from this space of safety and trust that real change can take place. Our work together will start with a comprehensive assessment, so that I can get to know you and fully understand your concerns and goals for treatment. Your treatment plan will be specifically tailored to you. You and I work together, using evidence-based, solution-focused strategies to help you be on the path toward a happier, more fulfilling life.

I use a variety of techniques in my therapy work, and what tools we use will vary depending on your needs and goals. Much of my therapy work utilizes TEAM-CBT, the advanced form of Cognitive Behavioral Therapy created Dr. David Burns. However, I also use methods from many other therapies, including CBT-E (CBT specific for eating disorder treatment), Dialectical Behavioral Therapy (DBT), Acceptance and Commitment Therapy (ACT), Family-Based Treatment (FBT), Intuitive Eating, Self-Compassion, and more. I have experience working in Eating Disorder treatment centers, Partial Hospitalization/Intensive Outpatient clinics, schools, and community mental health clinics. I encourage you to schedule a complementary 15-minute phone or video consultation. I look forward to speaking with you!
Intro Video
Financial:
Average fee per session: $300
Free 15 Min Consultation
2660 Solace Place, Suite D-2
Mountain View, CA, United States