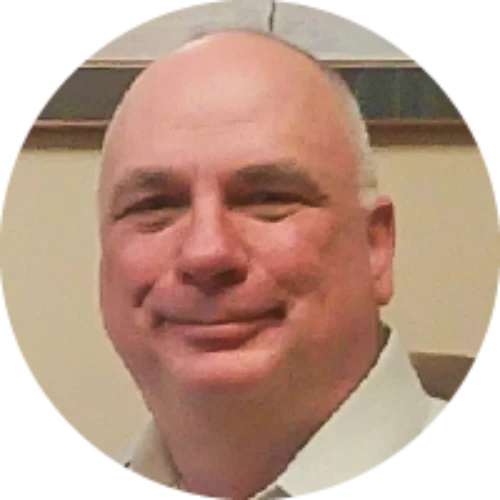 Availabilty
Online Sessions Anywhere in AZ, UT
In-person Sessions In Midland, MI
Accepting New Clients
Garry Waterman, LCSW
6801064188,LCSW 17906,11664199-3501
Level 4

TEAM-CBT certification has five levels based on training and mastery in TEAM CBT therapy skills— From Level 1 TEAM CBT therapist, through Level 5 TEAM-CBT Master Therapist & Trainer.

Outcome measures verified

Feeling Good Institute Certified & Affiliated therapists use symptom assessment before and after every session to understand your improvement, identify stuck points, get feedback and make modifications that accelerate your recovery.
Services
Individual Therapy (Age 18+)
Intensive therapy
Clinical Consultation/Supervision
Telemental Health
TEAM-CBT Training And Consultation
Adolescent Therapy (Age 13-17)
I Work With
Adults (Age 18+)
Families
Children (Under Age 12)
Adolescents (Age 13-17)
Specialities
Anger Management
Anxiety/Fears/Phobias/Worries
Attention Concerns/ADD/ADHD
Autism/Aspergers Related Struggles
Behavioral Issues
Body Dysmorphic Disorder
Depression
Disability Concerns
Gender Identity
Grief and Loss
Habits and Addictions
Learning Disabilities
Life Transitions
Motor or Tic Disorders
Obsessive-Compulsive (OCD)
Parenting
Phobia
Procrastination or Motivational Problems
PTSD/Trauma
School Performance
Self Esteem
Self-Harming
Sexual Abuse
Sexual Identity
Sleep Concerns/Insomnia
Stress
Substance Abuse (alcohol or drugs)
Suicidal Thoughts
About My Practice
Life can be hard. You may be struggling right now. Your children may have behavior problems. You may be battling anxiety, depression, feelings of hopelessness, or lack of confidence. You may be a veteran dealing with military life issues. These moments are where I come in. As a clinical social worker, I consider it a privilege to help anyone overcome their struggles and challenges. Seeing someone have their hope restored gives me contentment. I would like to extend my invitation to you, and together we will work on bringing back the happier, calmer, more confident, and better YOU.

I am empathetic and nonjudgmental in working with my clients. I use insight, cognitive behavioral, and mindfulness therapies for wide-ranging issues including anxiety, depression, military issues and addictions. As a therapist, I am your trained friend whom you can talk to. For the past 30 plus years, I have worked with countless individuals to help them have a positive outlook in life. With my strong clinical intuition, my clients often tell me that they trust me and feel confident about my insights. Rest assured that you will feel the same way!
Intro Video
Financial:
Average fee per session: $180
Free 15 Min Consultation
1205 E. Wackerly Street
Midland, MI, United States