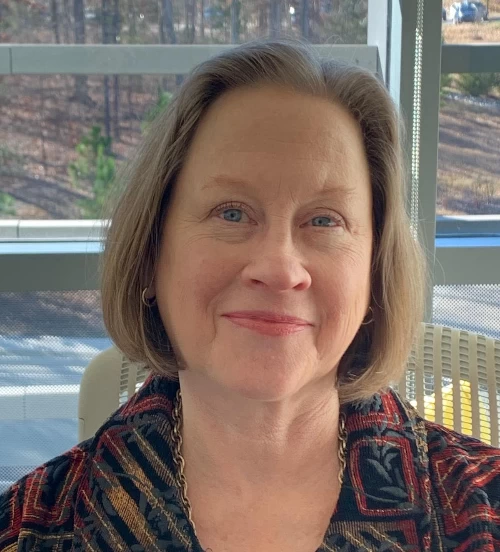 Availabilty
Online Sessions Anywhere in AL, AZ, AR, CA, CO, CT, DE, DC, FL, GA, ID, IL, IN, KS, KY, ME, MD, MI, MN, MS, MO, NE, NV, NH, NJ, NC, ND, OH, OK, PA, SC, TN, TX, UT, VA, WA, WV, WI, WY
In-person Sessions In Chapel Hill, NC
Accepting New Clients
Marcia Schwartz, Ph.D.
CA PSY12155,NC 5331
Level 3

TEAM-CBT certification has five levels based on training and mastery in TEAM CBT therapy skills— From Level 1 TEAM CBT therapist, through Level 5 TEAM-CBT Master Therapist & Trainer.

Outcome measures verified

Feeling Good Institute Certified & Affiliated therapists use symptom assessment before and after every session to understand your improvement, identify stuck points, get feedback and make modifications that accelerate your recovery.
Services
Individual Therapy (Age 18+)
Intensive therapy
Group therapy
Clinical Consultation/Supervision
Telemental Health
Specialities
Anxiety/Fears/Phobias/Worries
Chronic Pain
Depression
Disability Concerns
Grief and Loss
Illness
Infertility
Life Transitions
Procrastination or Motivational Problems
Relationship Concerns
Self Esteem
Sleep Concerns/Insomnia
Stress
About My Practice
If depression, low self-esteem and or anxiety are holding you back and robbing you of the pleasures of life, I can help. TEAM-CBT therapy makes change and transformation possible. Using a transparent process, each step has been shown to accelerate your growth and help you resolve troubling issues. You will be guided by your own strengths and values as you remove obstacles and gain new skills. Once you meet therapy goals, the skills learned in this process are yours to use in the future.I enjoy working with adults motivated to improve their mood, life satisfaction and overall functioning. Frequent concerns among clients include depression, low self-esteem, loss or grief, life transitions, general worries, anxiety, relationship improvement, retirement, medical health changes and chronic pain. After getting to know you, your unique identities and circumstance, we develop a plan together. As you learn new skills, you'll want to practice them outside our time together. The goal is to not only learn how to feel better now but to keep feeling better long after therapy is over. Most individuals spend between 8-12 sessions working on these skills.
Click on the yellow 'Book a Free Consult' button to Schedule a free 15-Minute conversation with me and find out if we're a good fit.
Intro Video
Financial:
Average fee per session: $286
Free 15 Min Consultation
In person sessions available soon in Chapel Hill
Chapel Hill, NC, United States