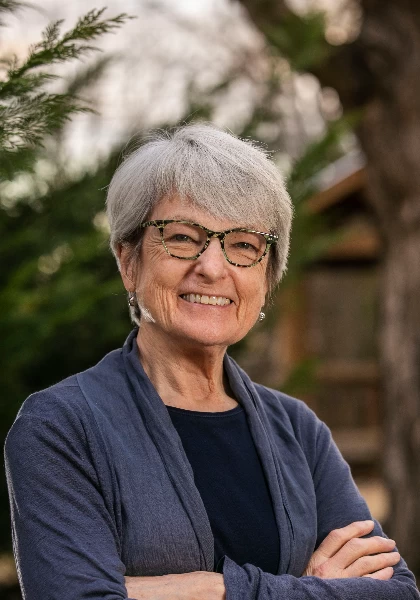 Availabilty
Online Sessions Anywhere in TN
Accepting New Clients
Mary Candice Burger, Ph.D.
P1454
Level 3

TEAM-CBT certification has five levels based on training and mastery in TEAM CBT therapy skills— From Level 1 TEAM CBT therapist, through Level 5 TEAM-CBT Master Therapist & Trainer.

Outcome measures verified

Feeling Good Institute Certified & Affiliated therapists use symptom assessment before and after every session to understand your improvement, identify stuck points, get feedback and make modifications that accelerate your recovery.
Services
Individual Therapy (Age 18+)
Family Therapy
Group therapy
Clinical Consultation/Supervision
I Work With
Adults (Age 18+)
Families
Specialities
Anxiety/Fears/Phobias/Worries
Bipolar Disorder
Depression
Disability Concerns
Grief and Loss
Life Transitions
PTSD/Trauma
Relationship Concerns
Stress
Suicidal Thoughts
Weight Concerns
About My Practice
Hi, I'm happy that you are visiting this site and that you are seeking to find help that lasts. It can be hard to find a therapist you feel can handle difficulty problems and provide really effective treatment. If you have been struggling with hard decisions or with health changes, or if you experience feelings of guilt, worry or sadness that make you feel stuck, I use methods that can help you feel better. Backed by persuasive research, CBT methods have the power to help you change those feelings and defeat the negative thoughts that cause them. Often in a few meetings you will gain skills to make lasting changes. And I'm excited by new interventions that can enhance your motivation and willingness to change and make sure you feel really understood and ready for important challenges. As a seasoned clinical psychologist I have broad training and experience working with other professionals on care teams for adult patients and their families. Health is important to our mental outlook and I have lots of experience working in health care settings with physicians and rehabilitation therapists to improve health outcomes and find happiness. I love learning and continue to evaluate new treatments so if you have found other techniques that may have been helpful to you in the past, I want to honor and build on those as we create our TEAM partnership. For example, therapy work in natural settings has been healing in my life and I have seen benefits for some others when we incorporate it into therapy plans. You have taken an important step in seeking help and I hope you continue to reach out and am excited to offer TEAM therapy so you can feel better soon.
Intro Video
Financial:
Average fee per session: $180
Free 15 Min Consultation
sliding Scale Available
1929 19th Ave S
Nashville, TN, United States