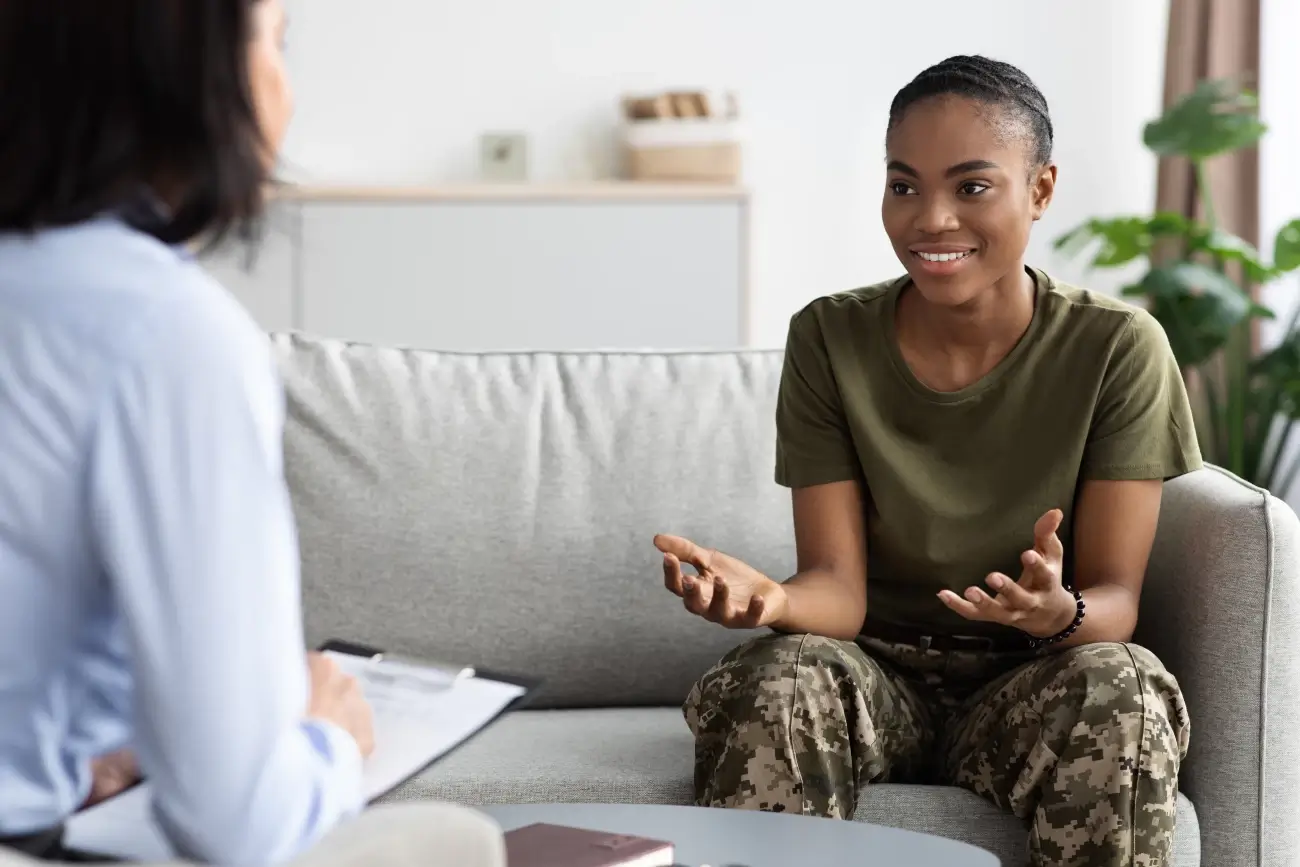 Cognitive Behavioral Therapy for PTSD: Research Brief
Treating PTSD: A Review of Evidence-Based Psychotherapy Interventions
Emotion Regulation and Processing, 2018
Posttraumatic stress disorder (PTSD) is a chronic and potentially debilitating mental health disorder that has impacted many people in North America. The prevalence of PTSD in Canada is about 9% (Dückers et al., 2016), while in the U.S, 1 in 13 individuals will develop PTSD in their lifetime (Sidran Institute, 2018). PTSD can impact many aspects of one's life such as work, social functioning, and physical health.

Fortunately, PTSD is highly treatable through psychotherapy. This review article looks at the methodology and treatments for PTSD from the American Psychological Association (APA) and the Veterans Health Administration and Department of Defense (VA/DoD), who both provided guidelines for treatment of PTSD.

Prolonged Exposure (PE), Cognitive Processing Therapy (CPT), and trauma-focused Cognitive Behavioral Therapy (CBT) are recommended as effective treatment approaches for PTSD by both the APA and the VA/DoD..
The research suggested that PE, CPT, and trauma-focused CBT are highly effective, and they should be the first choice of treatment. Data also shows that people who suffer from PTSD often prefer PE, CPT, and trauma-focused CBT over other treatments.

Highlights from the Study
---

"Among PE participants, 41% to 95% lost their PTSD diagnosis at the end of treatment".

"Rates of participants who no longer met PTSD diagnosis criteria ranged from 30% to 97% and 51% more participants treated with CPT achieved loss of PTSD diagnosis, compared to waitlist, self-help booklet and usual care control groups".

"Regarding loss of diagnosis, 61% to 82.4% of participants treated with CBT lost their PTSD diagnosis and 26% more CBT participants than waitlist or supportive counseling achieved loss of PTSD diagnosis".
At Feeling Good Institute, we use a variety of CBT tools and interventions to help clients overcome PTSD and achieve a better quality of life.
Learn about the essential skills for effective cognitive behavior therapy and how we set therapists up for success.
Citation: Watkins, L. E., Sprang, K. R., & Rothbaum, B. O. (2018). Treating PTSD: A review of evidence-based psychotherapy interventions. Frontiers in Behavioral Neuroscience, 12. https://doi.org/10.3389/fnbeh.2018.00258