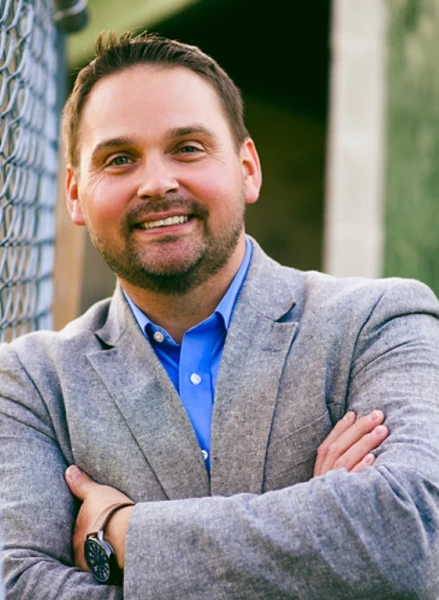 Availabilty
Online Sessions Anywhere in NY
Accepting New Clients
Craig Gilkey, M.S., LMHC
009197
Level 3

TEAM-CBT certification has five levels based on training and mastery in TEAM CBT therapy skills— From Level 1 TEAM CBT therapist, through Level 3 Advanced TEAM CBT Therapist, Level 4 Therapist and Trainer, and Level 5 TEAM-CBT Master Therapist & Trainer.

Outcome measures verified

Feeling Good Institute Certified & Affiliated therapists use symptom assessment before and after every session to understand your improvement, identify stuck points, get feedback and make modifications that accelerate your recovery.
Services
Individual Therapy (Age 18+)
Intensive therapy
Telemental Health
Specialities
Anxiety/Fears/Phobias/Worries
Depression
Family/Relationship
Grief and Loss
Life Transitions
Relationship Concerns
School Performance
Self Esteem
Stress
About My Practice
As an imperfect human, and recovering perfectionist, who has learned to thrive after experiencing the despair of depression and the courage to continually face fears and anxieties despite a now occasional fleeting instinct to run, hide, and protect myself, I would be glad to connect with you for a free 15-minute consultation. During this consultation, we will see if your desires/needs connect with my skillset and if not I hope to point you in the direction of a colleague who can.
Like the personal work I have been doing over the past 20 years, you can learn to become your own therapist in a fraction of that time-but it will take your commitment to change and the hard work and dedication to your goal that will bring about your desired results.
Our approach is to help you uncover and understand all the reasons you have been stuck, or have not changed, and then learn and apply powerful tools and methods to feel better once you are committed to the changes you desire.

We offer no magic pill- we promise evidence-based tools aimed at improving your life in the moments you need them the most.
Intro Video
Financial:
Average fee per session: $150
Free 15 Min Consultation