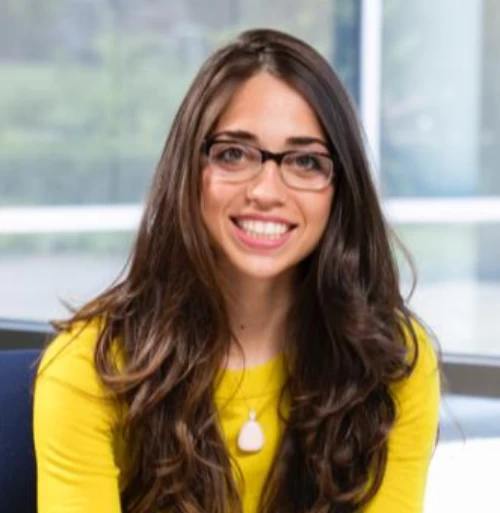 Availabilty
Online Sessions Anywhere in NY
Accepting New Clients
Devorah Bernstein, Psy.D.
Permit #: P107564
Level 2

TEAM-CBT certification has five levels based on training and mastery in TEAM CBT therapy skills— From Level 1 TEAM CBT therapist, through Level 5 TEAM-CBT Master Therapist & Trainer.

Outcome measures verified

Feeling Good Institute Certified & Affiliated therapists use symptom assessment before and after every session to understand your improvement, identify stuck points, get feedback and make modifications that accelerate your recovery.
I Work With
Adults (Age 18+)
Children (Under Age 12)
Adolescents (Age 13-17)
Specialities
Anxiety/Fears/Phobias/Worries
Attention Concerns/ADD/ADHD
Depression
Family/Relationship
Panic Attacks
Peer Conflict
Self Esteem
Stress
About My Practice
"Becoming is better than being" (Carol S. Dweck). I hold this value true in therapy with all clients. The path to becoming a more wholesome, balanced, and healthier individual is exciting and empowering. When I work with clients, I invite them to see the therapy process as a journey and a path to building a more courageous self. As a school-clinical psycholgist, I have been trained in Cognitive Behavioral Therapy (CBT) as well as mindfulness-based stress reduction techniques and Dialectical Behavioral Therapy (DBT). Additionally, I work at a neuropsychological evaluation center, which has enhanced my understanding of multiple diagnoses and how they manifest in one's life.When I work with clients I am passionate about helping them develop a healthy lifestyle alongside of therapy. In the past, I have worked at public schools and an outpatient ambulatory on the Lower East Side of Manhattan, with diverse populations. There I have had multiple opportunities to develop programming and to teach healthy living skills and work to improve mental health outcomes with individuals and groups. Within the therapy room, I am committed to taking a warm, collaborative, yet structured approach to helping clients reach their goals.
Click on the yellow 'Book a Free Consult' button to Schedule a free 15-Minute conversation with me and find out if we're a good fit.
Intro Video
Financial:
Average fee per session: $250
Free 15 Min Consultation
sliding Scale Available
341 East 79th Street, Suite 302
New York, NY, United States