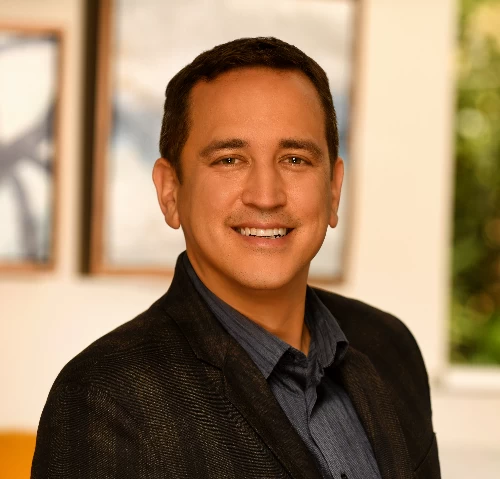 Availabilty
Online Sessions Anywhere in CA
In-person Sessions In Mountain View, CA
Accepting New Clients
Erik Wilkerson, Psy.D. / Psychological Associate
PSB 94027256
Level 3

TEAM-CBT certification has five levels based on training and mastery in TEAM CBT therapy skills— From Level 1 TEAM CBT therapist, through Level 5 TEAM-CBT Master Therapist & Trainer.

Outcome measures verified

Feeling Good Institute Certified & Affiliated therapists use symptom assessment before and after every session to understand your improvement, identify stuck points, get feedback and make modifications that accelerate your recovery.

Lower fee, under supervision by Angela Krumm , Ph.D.
Services
Individual Therapy (Age 18+)
Couples therapy
Telemental Health
Specialities
Anxiety/Fears/Phobias/Worries
Attention Concerns/ADD/ADHD
Depression
Family/Relationship
Habits and Addictions
Mood swings
Obsessive-Compulsive (OCD)
Panic Attacks
Parenting
Phobia
Procrastination or Motivational Problems
PTSD/Trauma
Relationship Concerns
School Performance
Self Esteem
Sex or Love Addiction
Sexual Intimacy
Sleep Concerns/Insomnia
Stress
About My Practice
The poet Rumi wrote, "The wound is where the light enters you." These words invite us to view suffering as essential to our personal evolution. Having navigated to this webpage, it is likely that you or someone you care about is currently suffering from depression, anxiety, or interpersonal conflicts. Regardless of the source of your current difficulties, you deserve an empathic, well-trained psychologist who can walk with you through this period of your life as you turn your challenges into catalysts for growth. The Feeling Good Institute offers a unique and highly effective form of Cognitive Behavior Therapy (CBT) called TEAM CBT. I believe strongly that this form of therapy is the most effective and efficient treatment for a wide range of presenting problems. While other therapeutic approaches ask clients to remain in therapy for lengthy periods, my goal is to quickly provide you with the skills and psychological tools to be your own therapist. I have been part of the TEAM community since participating in Dr. Burns' Stanford training group in 2016. Since that date, I have been continually impressed with this approach's ability to liberate individuals from old narratives and habits that no longer serve them. I have successfully helped individuals struggling with anxiety, depression, trauma, psychosis, sexual difficulties, and relationship distress with their partners. Therapy is an investment of your time and money. I invite you to schedule a free phone consultation to explore if working together would support you on your journey. A phone consultation is a low-pressure opportunity for you to share your current concerns while also assessing if my style and approach are a good fit for your needs. I am proud to be able to offer my services in FGI's low-fee clinic. My predoctoral training settings have included the Mental Health Clinic of the Palo Alto VA, the Gronowski Center, El-Camino Hospital's Psychiatric Inpatient Unit, and the Psychological Assessment Unit of the Palo Alto VA. I completed my predoctoral internship at Sutter Health's psychiatric inpatient unit in San Francisco, where I received advanced training in psychological assessment, couple therapy, and psychoanalytic approaches to therapy. I am currently practicing at FGI under the supervision of Angela Krumm, Ph.D., while registered as a Psychological Associate, No. PSB94027256.
Click on the yellow 'Book a Free Consult' button to Schedule a free 15-Minute conversation with me and find out if we're a good fit.
Intro Video
Financial:
Average fee per session: $220
Free 15 Min Consultation
2660 Solace Place, Suite D2
Mountain View, CA, United States