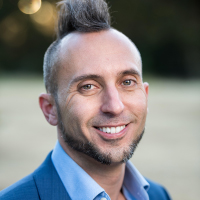 Level 5

TEAM-CBT certification has five levels based on training and mastery in TEAM CBT therapy skills— From Level 1 TEAM CBT therapist, through Level 5 TEAM-CBT Master Therapist & Trainer.
Services
Individual Therapy (Age 18+)
Intensive therapy
Clinical Consultation/Supervision
TEAM-CBT Training And Consultation
Adolescent Therapy (Age 13-17)
I Work With
Adults (Age 18+)
Children (Under Age 12)
Adolescents (Age 13-17)
Specialities
Anger Management
Anxiety/Fears/Phobias/Worries
Attention Concerns/ADD/ADHD
Dating Concerns
Depression
Grief and Loss
Obsessive-Compulsive (OCD)
Panic Attacks
Phobia
PTSD/Trauma
Self Esteem
Sleep Concerns/Insomnia
About My Practice
Greetings. I have a private practice in Palo Alto and I see people almost exclusively in-person. If you are thinking about meeting with me, please do not click on "book a free consult" and instead go to the "Prospective Patients" section at my website, jacobtowerymd.com. I'm a pediatric and adult psychiatrist and I serve on the Adjunct Clinical Faculty at Stanford University. I was a psychology major at Duke University for undergraduate, then attended University of Virginia for medical school, then did my adult psychiatry residency at Stanford, followed by a two year fellowship in child and adolescent psychiatry at Stanford. In 2008, I was fortunate to have received the Gold Humanism Award for Humanism and Excellence in Teaching. I enjoy doing TEAM-CBT therapy with teenagers and adults and prescribing when appropriate. I also enjoy teaching and supervising medical students, residents, and therapists. I have been attending the Tuesday evening group with Dr. David Burns since 2007 and received weekly individual supervision from Dr. Burns for one year. I currently teach in the Tuesday evening group two weeks per month. I am currently accepting a limited number of new patients and supervisees.
359 Middlefield Rd
Palo Alto, CA, United States
Phone :

(650) 918-6789

Website :

https://www.jacobtowerymd.com/