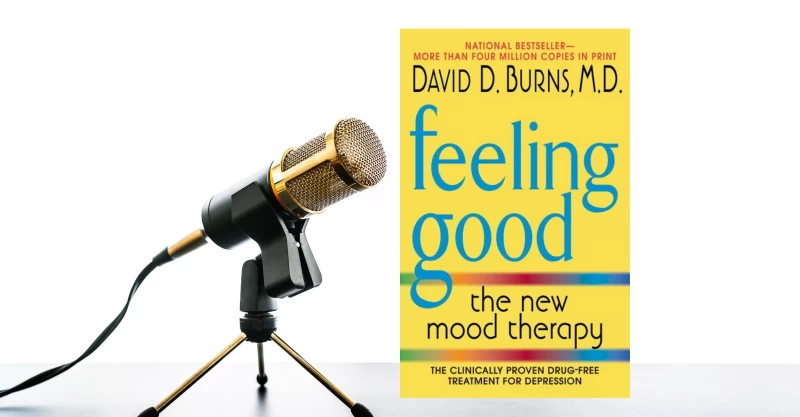 The Feeling Good Podcast is now live on iTunes and free!!!
Dr. David Burns' Feeling Good Podcast is now available on iTunes! This podcast brings a wealth of information to CBT therapists and to the general public alike about the latest methods for overcoming depression, anxiety, relationship conflicts, and habits and addictions. Dr. Burns and his host, Dr. Fabrice Nye, also describe the new TEAM-CBT Therapy treatment model with lively, inspiring anecdotes and demonstrations.
We are asking for your support! It will help us greatly if you and your patients subscribe, rate and review the Feeling Good Podcast on iTunes or your podcast directory of choice. Nothing helps a new podcast more than your downloads, ratings and reviews. If you like what you hear, give us a 5-star rating (or whatever is the max)! Every time you listen to an episode or leave a rating or write a review, it helps us be seen in the coveted New & Noteworthy section within the iTunes store, and that is crucial to getting our message out!
We have only a few weeks to achieve a high rating, so you can definitely help. This will help spread the word about TEAM-CBT!