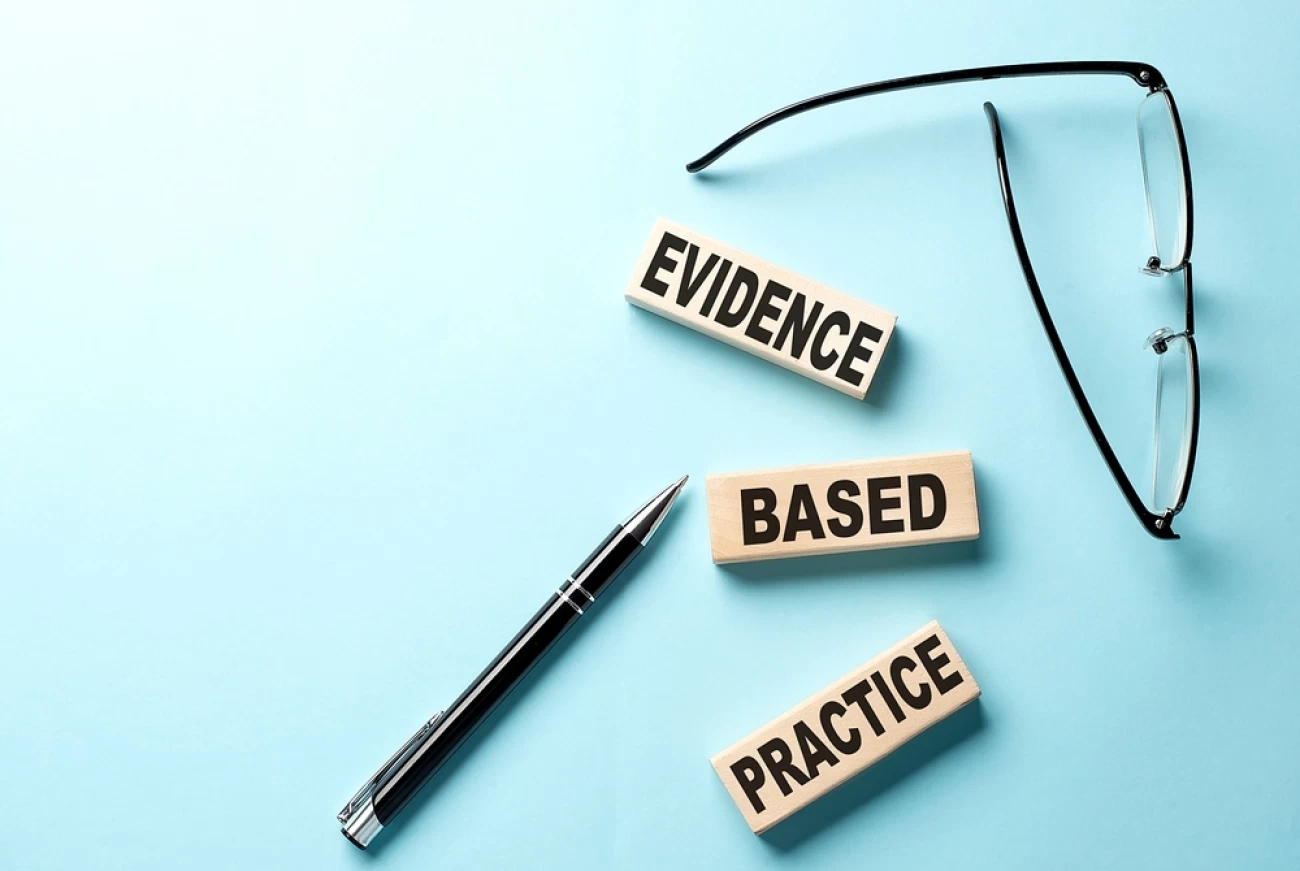 Q&A with Level 5 Master Clinician & Director of Professional Development, Mike Christensen: The Path of Excellence
Feeling Good Institute's Professional Development Program fosters Deliberate Skills Practice, collaboration and clinical excellence. We are very lucky to have Mike Christensen, MACP, RCC lead us as the new Director of Professional Development, helping therapists learn, advance and setting them on the path of excellence in everything they do professionally. We had a chance to hear his thoughts on his new role.
Why are you excited about your new role leading Feeling Good Institutes Professional Development Program?
The thing that excites me most about my new role is seeing therapists elevate their confidence and their skill set so they can deliver exceptional therapy. I love seeing people grow and develop — that's always been a passion of mine. In our research, stories we hear from therapists coming out of grad school to more established therapists— everybody wants to be better— but the question is, how?
TEAM-CBT is a major development in Cognitive Behavioral Therapy (CBT), helping therapists become better. Dr. David Burns is a brilliant teacher at making the powerful and profound concepts of TEAM-CBT simple and learnable— not easy. In addition to the pillars of effective therapy (T=testing, E=empathy, A= agenda setting, M=methods), we have found that to develop exceptional therapists, you have to have a strong community to connect with and get feedback from, the opportunity to do personal work, and to practice and improve on any areas of stuck points consistently.
How is the training and professional development that Feeling Good Institute's therapists receive different from what they might receive elsewhere?
The difference has a couple of key components. First, we create or foster an environment of deep trust among each other regardless of what level we're at. Whether brand new trainees coming in, or seasoned professionals that have been practicing for a long time, we all have areas to grow and improve upon. The second thing is that we humbly hone in on our areas of weakness, and specifically aim to practice and develop those areas.
Therapists coming out of grad school have a lot of knowledge but lack application. We aren't taught how to effectively connect with people, motivate them to change, plan treatments and more. Those things can be very stressful. Having a framework and a community to support you frees you up to be able to focus on the delivering effective therapy for your clients. When we pinpoint stuck points or limitations, we use what we call Deliberate Practice— not only to theorize and talk about these areas, but actually get down to practicing them.
As you think back on your career as a therapist and mentor, is there a pivotal learning moment that stands out?
Looking back to my training and development compared to the interns coming through Feeling Good Institute this year and their developmental trajectory— their speed of acquiring skills is vastly superior to what mine was. They are more efficient and effective because we have taken the principles that David instilled in us and really hone in on the Deliberate Practice approach. We are not just learning about techniques, but getting to the point where we can deliver them.
Early in my career, David asked me to do a demo of a technique at a training. I said sure I'll do it. Then he said, let's practice it right now. That event was really critical in my td development because it taught me the importance of being able to do it in the moment. I think Feeling Good Institute has really captured the essence of how critical that is.
What advice do you have for someone trying to find a good therapist?
When my friends and family are looking for a therapist, I tell them to ask: Are they using evidence-based care, do they use measurement, do they do testing before and after every session like we do at Feelling Good Institute, and do they have certification in a modality, that shows their expertise and requires more than just a brief awareness of the skills.
As I mentioned earlier, it's not enough to just know about something. You have to be able to actually do it. I think that's one of the real advantages at Feeling Good Institute. Within our Certification Program, in the courses taken and the ongoing trainings— continuous practicing of skills and learning them is required—setting our ego at the door is the very first thing we do, so we can become more skilled.
What advice do you have for a therapist hoping to increase their clinical effectiveness?
Start with the Core Skills for Effective Therapy course offered at Feeling Good Institute. It is taught by Jill Levitt who is arguably one of the most brilliant teachers. When I think of all the teachers I've had in my lifetime, she has an ability to communicate really powerful, effective techniques, tools and methods in a way that is attainable and clear. She walks you step by step through the process of connecting with a client, whether what you're doing is working— using testing, how to address things like resistance— which is actually a gift rather than a curse, and what tools, methods or techniques to deliver with your patient. CBT has often been criticized for being clinical, boring or too methodical, and Jill and her course show you this simply isn't true. Plus Feeling Good Institute has a ton of free webinars on CBT to get a taste of what we do.
One of the best pieces of advice I was given early on and in my grad studies was to find an approach that really resonates with you and dive into it fully, not halfway. You hear a lot of times people say, oh I do a little bit of this and a little bit of that. When I'm checking out therapists websites to see what they do, if they have a little bit of everything, then sadly, it just means they have a little taste of each thing, but no mastery. My recommendation would be to really dive in. TEAM-CBT is groundbreaking and transformative in so many ways.

What inspired you to take up this leadership path in your career?
My dad was somebody who always seemed to step into leadership roles. It didn't matter how old, experienced, or knowledgeable he was. He just had this ability to support people and build teams of people. People wanted to follow him, and I've always admired that. It seems that I have stepped into that same kind of role throughout my life. Whether I was on a hockey team, where I wasn't one of the stronger players, but ended up being one of the captains, or whether in music, or coaching, or in other areas of my life.
I love seeing people grow and develop. The greatest satisfaction that I get is to see somebody start learning something that I'm somewhat skilled at, and then watching them become even better than me.
When you think of some of the greatest coaches, they were never as good as their athletes in that particular sport. For example, Michael Jordan never had a coach that was a better basketball player than him, or Stephen Curry, or in hockey, Wayne Gretzky.
Knowing that I have a role to play in assisting others in their growth and development to become really phenomenal therapists is fulfilling. I got into this work due to challenges in my personal journey. To now be able to mentor others so they can support people who, like me, needed a quality therapist, that makes my day, gets me going, inspires me and fuels my passion for this work.
As leaders in CBT, continuous skill development contributes to a path of excellence. Through mentorship, learning and training, Feeling Good Institute therapists celebrate professional development milestones. You can learn more about Feeling Good Institute here, or here to find an Effective Therapist.